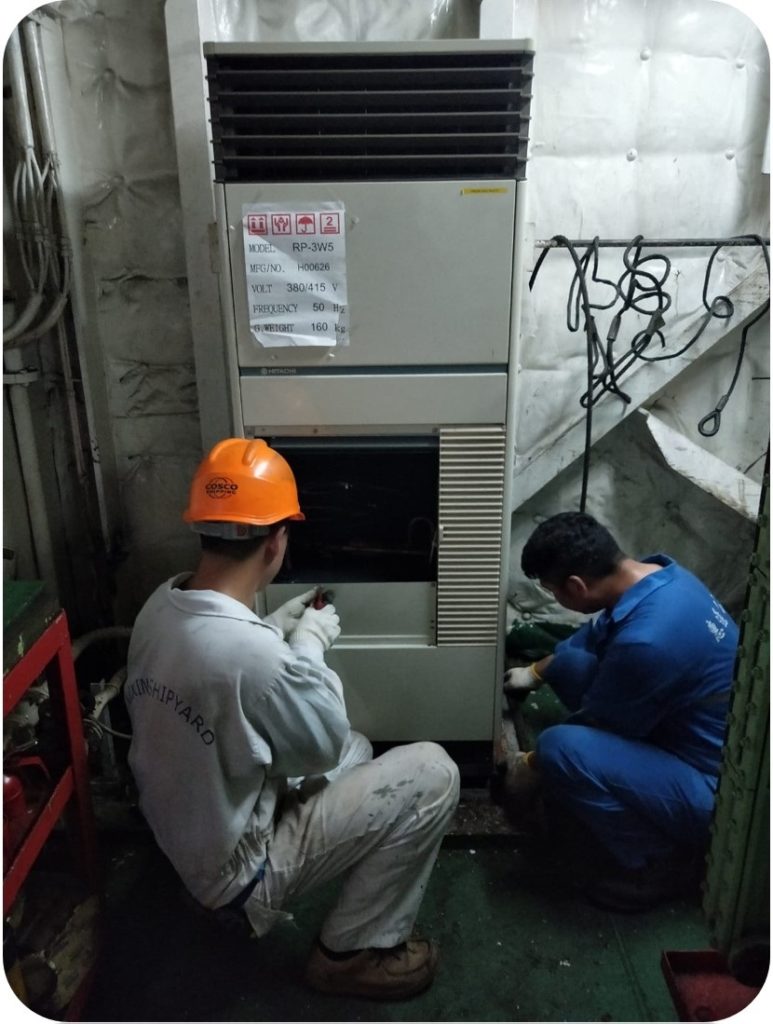 PACKAGE UNITS: INSTALLATION, REPAIRS & MAINTENANCE
As a ship manager, you are working within a unique environment and you are as such necessitating corresponding HVAC equipment. Because we are aware of your constraints and obligation, Roger International is supporting you all along your sailings and stops to provide you a solution to your problems.
Package units fit perfectly with the definition of the word "versatility". They are indeed what we could call an all-in-one system since such equipment holds all the components of the air conditioning system and the furnace. 
In other words, Package units provide both cooling and heating from a single cabinet. At Roger International, we have been noting a growing demand from our clients for Packaged air conditioners and we have been adapting consequently our offerings (discover our offering here).