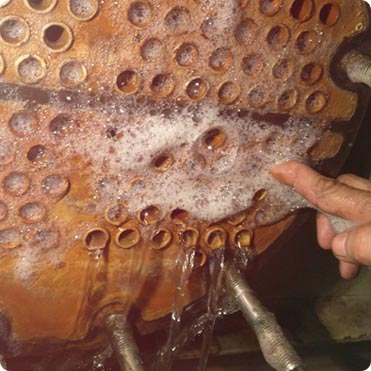 SPLIT AIR CONDITIONNERS : INSTALLATION, REPAIRS & MAINTENANCE
While working on a ship, the needs and requirements are of different standards when we talk about HVAC. Thanks to our expertise, we offer the most suitable Split type Air conditioners on the market. 
Such equipment presents several benefits, notably because they heat and cool specific parts of your ship in the most efficient way. Along with a facilitated maintenance and installation, split air conditioners will prove to be very useful companions during your sea trips.
How we provide split air conditioners adapted to marine & Industrial needs:
As a member and expert within the marine industry, Roger International has analyzed the demands and needs of ship managers as well as other related professionals and has been able to adapt its offerings to meet your requirements as well as recent regulations regarding the different components of your HVAC system.
As such, the conditioners we propose are made out of specific materials enabling your equipment to support harsh sea conditions. As a matter of facts, non-adapted split air conditioners will hardly support climatic conditions and will be corrosion prone. In order to avoid this, here's how we chose to equip our products:
Choice of using copper fin instead of aluminum.
Choice of using plastic or stainless-steel housing instead of corrosive steel
Fin coated with epoxy paint for anti-corrosion
Moreover, as we always want to respond to each of our client needs, we also offer you the possibility to adapt certain parameters of your conditioner to fit within your budget and comply with your requirements:
Default of 60 cycles (No conversion required thus reducing cost)
Choice of functions with heating capabilities
Voltage that suits 110v 220v and 440v
In addition, all our split air conditioners are delivered with complete piping for 5m & equipment for installation.
Why hiring a professional like Roger International for installing your equipment:
Purchasing a split air conditioner is not only a real investment but also a technical operation requiring expertise and know-how. A proper installation is the first step to an efficient and long-lasting system, and it will not only prevent future repairs but also ensure the compliance of your conditioner with codes and regulations.
At Roger International, our long experience is combined with constant updating on new technologies and improvements in line with our policy to provide the best quality to our clients and partners. By trusting us for the installation of your split air conditioner, we guarantee it will be operational and ready to work in no time.