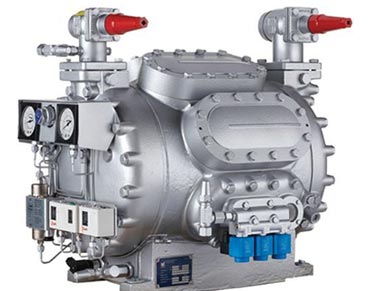 Compressors
Roger International supplies all kinds of Compressors, brand new or remanufactured types. We are the specialist in remanufacturing of compressors. Remanufactured compressors performs as efficiently as brand new ones but comes at a significantly lower cost.
We are accredited by the International Compressor Remanufacturers Association (ICRA). Our customers can be assured that all our remanufactured compressors have passed stringent standards set out by the association.
We have a wide variety of compressors that tailor to our customers needs. The range includes brands of the following: Carrier/Carlye, Daikin, York, Sabroe, Bitzer, Bock, ABB Stal, Copeland and many more.
Besides Reciprocating Compressors, we also supply 2-stage Air Compressors for marine usage. The brand ranges includes Sperre, Hamworthy, Tanabe, Suction Gas, Hatlapa and many more.