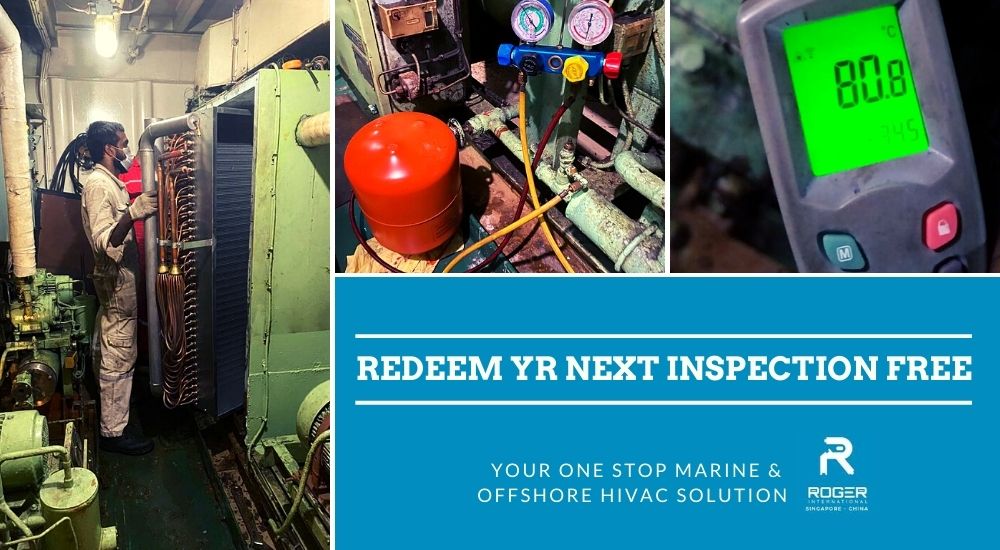 WHY REGULAR HVAC/R INSPECTIONS ARE SO IMPORTANT ?
A regular HVAC/R Inspection will provide operational smoothness and will solve problems.
At Roger International, we focus on the well-being of the HVAC system and our skilled engineers who excel in troubleshooting problems. We have always successfully resolved many cases and we are pleased to extend our troubleshooting advice for FREE to valuable clients like yourself..
COMMON PROBLEMS THAT YOU MIGHT HAVE ENCOUNTER:
Compressor is not starting?
System is leaking?
Evaporator leakage is not identified?
Suction, discharge & oil pressure non standard?
System do not cool down despite all parameters fine?
PLC error?
Condenser not holding?
Electrical malfunction?
Cooling deficiency.
HAVE YOU EXPERIENCED ANY OF THE PROBLEMS LISTED ABOVE?