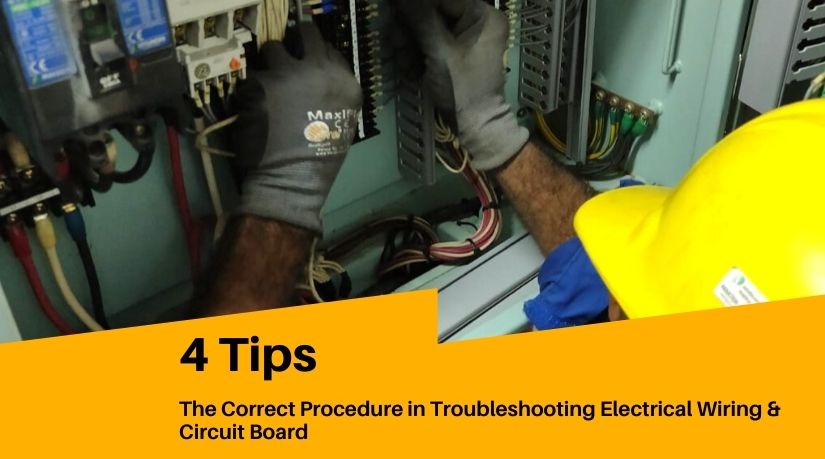 Regular maintenance of wiring and circuit board is the key to an efficient and long lasting HVAC system. Thanks to our know-how, we're able to identify any potential early signs of wear or fatigue of your system and conduct appropriate operations in order to solve any issues before they lead to the failure of any of your HVAC equipment.
Excessive compressor operation and other factors show that you need a test procedure to verify the integrity of control air piping system and control system wiring. In addition to the examination and familiarization with the documentation, a walk-through inspection will be required for our technicians to better answer your problems.
By going through the correct troubleshooting procedure, it will help greatly in finding the root cause of issue.
Here are the 4 tips in

Troubleshooting Electrical Wiring and Circuit Board
Check tightness of connections of electric, electronic, and pneumatic systems
Check for unfasten Wiring Connections
Replacement of defective components and repairing wiring system
Test every terminal strip within the system control
1. Check tightness of

connections of electric, electronic, and pneumatic systems
With the use of a volt-ohm-ampere multimeter to measure the resistance across the joint. Pneumatic control system connections are usually checked with a bubble test in order to identify any air leaks which could cause a loss of air pressure within your system.
2. Check for

unfasten Wiring Connections
Untied devices are often subjected to vibration which can cause cracks inside the jacket if not taken care of. Failures are also likely to happen in the long run.  
3. Replacement of

defective components and repairing wiring systems
If your system problems are linked to component failure, the identified components must be replaced from terminal to terminal. Before considering the replacement of the element, we first always conduct tests in order to ensure the problem Is not related to anything else such as electric or electronic signal inputs that are not in line with the requirement.
4. test

every terminal strip within the system control
Field test points allow us to determine the status of each control device within the system as well as the voltage and other indicators.
Here are some of the advantages

our clients profit from
Guaranteed Support And Follow-Up All Along The Process
Contact Us And Get A Free Complimentary Inspection From Our Team Of Experts
Direct Service In Anchorages, Ports And Shipyards In China & Singapore
At Your Disposal Without Delay Thanks To Our Organized Stock Management
Warranty Of 6 Months To 1 Year If The Installation Of Your Remanufactured Compressor Is Done By Our Team
If you would like to discuss any details relating to the services we can provide, please use the form below or email us at repair@rogerintl.com