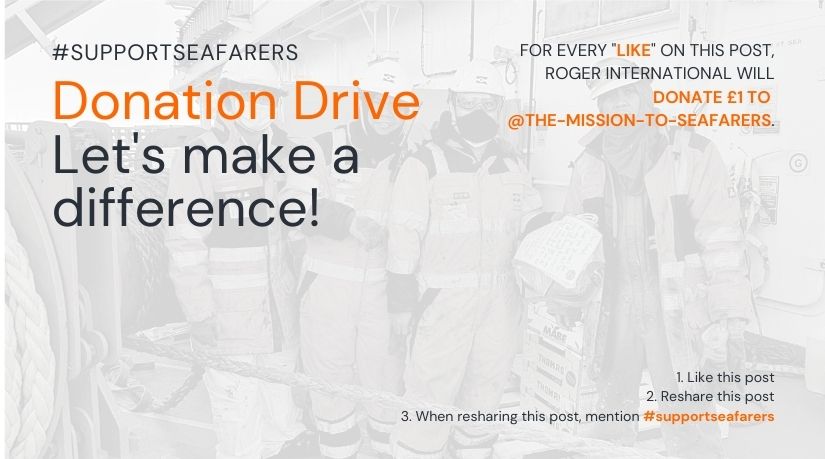 We are releasing donation campaign to write and post together as we launch this seafarers support campaign.
Let's show our support to seafarers!
With the covid pandemic, 400,000 sailors have been stranded at sea for more than a year for some of them. Many are currently suffering from abandonment, lack of communication with their families, fatigue, mental health problems, lack of security with the resurgence of piracy in some regions, shipwrecks and more……
As members of the maritime industry, we are close to these professions and are aware of the hardship of working at sea over a long period of time.
Because Roger International is sensitive to the working conditions of its peers, we have decided to support the men and women without whom international shipping, which accounts for 90% of world trade, would not be possible.
"The Mission to seafarers" is a London-based organization that operates every day of the year and provides assistance to seafarers in more than 200 ports around the world in 50 countries.
The Mission to Seafarers helps raise public awareness by providing reports and conducting operations to support seafarers and their families.
In 2018, the organization visited 70,600 ships and met with 353,000 seafarers onboard.
Share this post and help us

support our seafaring heroes

!
What to do:
1. Like this post
2. Reshare this post
3. When resharing this post, mention #supportseafarers
For every "Like" on this post, Roger International will donate 1 dollar to @the-mission-to-seafarers.