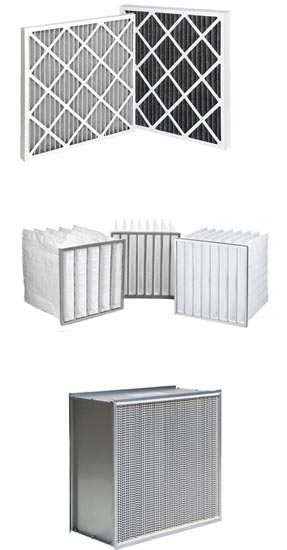 Air Filter
As you know, your HVAC system moves important air volumes through a network of ducts to ventilate, cool, condition and heat to deliver the required temperature and air quality for all working and storage spaces. As such, comfort of your crew and protection of your cargo will depend on it. Also, Air filters defend your heating and cooling equipment from any air pollutants already floating in the air around your ship.
Moreover, your HVAC system has a direct impact on the safety and health of your crew. Bad air quality can contaminate your ship and may have critical effects on your employees. Many studies have proven correlations between lung and breathing issues and the malfunctioning of HVAC systems in offices and homes.
On the other hand, other scientific reports claim the benefits of good air conditioning for people with asthma. Also, it has a very positive impact on employees performance.
One way or another, Air quality is a critical factor and good filtration is one of the solutions to high air quality. Proper air filtration and care for HVAC filters automatically leads to better conditions and air quality for occupants of your ship. However, filters deteriorate quickly and it is important to replace regularly to ensure air quality.
Replacing a filter is a fast and easy operation which might as well require professional advice to use the correct filters. Here are some advantages brought by filter replacement :
Maximization of your energy efficiency : Dirty filter forces the heating and air conditioning system to work harder than strictly necessary which means higher energy costs in the long run.
Extended life of your unit : Dirty filter means more energy consumption & contamination of your system, this will add stress on your system thus lowering its lifespan
Lowering airborne particles concentration: Such particles can cause asthma attacks & create breathing problems. For the sake of your crew's health, it is important to regularly check your filters.
Are you considering to replace your filter ? Here are some of out products :
Air Filter : The Frame is constructed of rigid Aluminum / Galvanized material. The Media (fabric) is made of High Tech synthetic media fiber. In order to get the highest efficiency, the filter is designed with pleated type media fibre in order to increase the surface area to get the highest filtration possible when in operation.
Bag Filter : Pockets are inserted into the frame via mouth rings to form a catch that prevents pocket dislodge during normal operations. Filter fabric is of high quality synthetic fiber which consists of 4 layers. It provides high holding capacity and low resistance. However, pockets are ultrasonically sealed to prevent air leakage. Pockets are held by the mouth rings to handle air flow constantly and enhance utilization area. This is to improve the dust holding capacity.
HEPA Filter : Built with rigid metal frame. The filter is manufactured out of AL separator pleated with media pack to provide the highest efficiency with the lowest possible resistance. This pattern will increase the surface area of the filtration being fully occupied by the air that flows through it.
Looking for a cheaper and faster alternative ?
Then you can as well let our experts clean your filter which also turns out to be environmentally responsible.