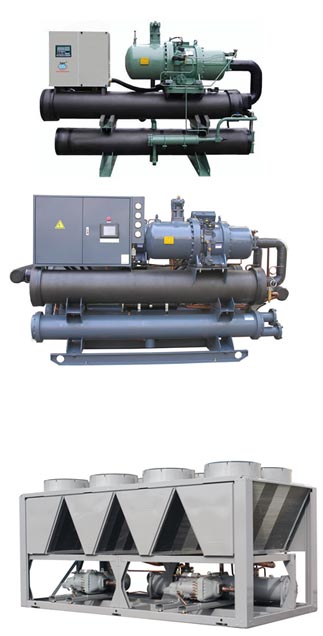 Chiller
Water-cooled Chiller
Our range of Water-cooled Chiller are energy efficient and yet silent operations which features in-build intelligent monitoring/protection including thermal motor temperature monitoring, phase sequence monitoring, manual reset lock-out, oil temperature sensor.
Cooling Capacity: 10 to 86 Tons
Semi Hermetic Scroll Compressors
High Efficiency Shell & Tube Condenser & Evaporator
Multiple Compressors
Electro-Mechanical Control
R22, R134A & R407c Refrigerant
Available for Low Temperature Application
Air-Cooled Chiller
Our Air-cooled chiller packaged systems are available in sizes from 5 to 78 tons. They are fully packaged with controls, condenser, shell and tube. HAD air-cooled chillers are design for easy access to components parts during maintenance. This range of chiller meets most application requirement and budget for contractors, consulting engineers and building owners.
Cooling Capacity: 5 to 78 Tons
Scroll Compressors
High Efficiency ASME Shell & Tube Evaporator
Electro-Mechanical Control
R22 & R407C refrigerant
Copper Tube & Aluminum Fins Condenser
Heavy gauge galvanized steel frame with weather-resistant epoxy power coated Corrosion resistance coil available as option