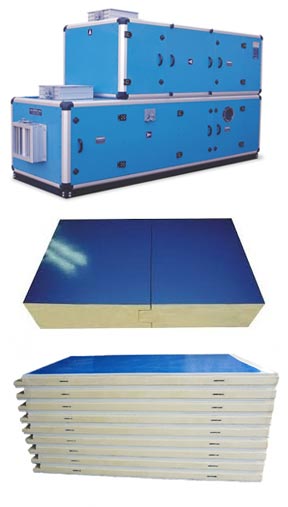 PU Panel
All supplied PU Panels are constructed with double outer metal sheets and injected with high efficient Polyurethane insulation foam sandwich in between which are fire retardant and provides maximum thermal insulation.
They are also noise absorbent and the smooth surface makes cleaning easy and thus, reduces risk of dirt and stains on the unit.
The above characteristics makes it ideal for hospitals, F&B, electronic, bio-chem, pharmaceutical industries and Power plants.
Our Frame and PU Panel structures ensures a steady temperature/insulation and clean supply of air.