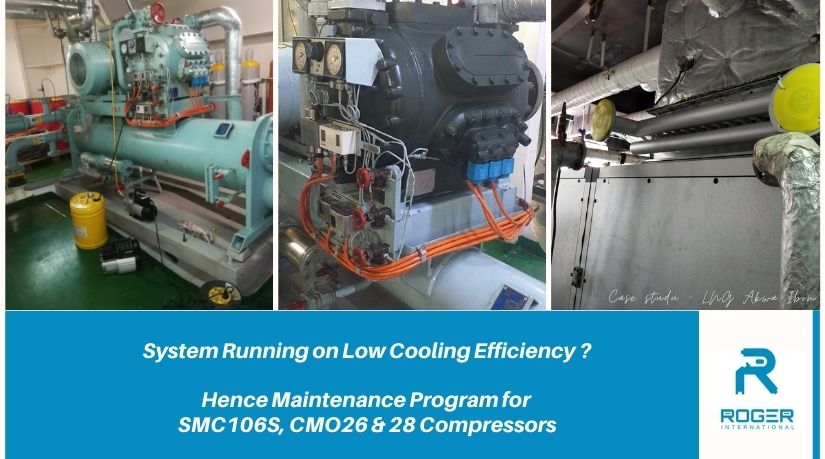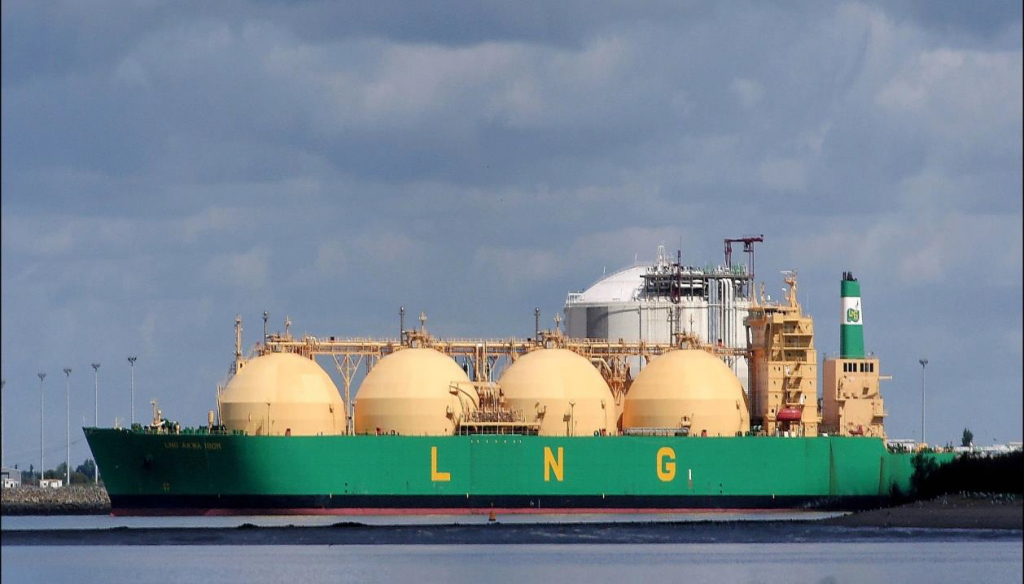 VESSEL DETAILS
Name : LNG Akwa Ibom
Type: LNG Tanker
Construction year : 2004
IMO: 9262209
Carrying Capacity: 142656 m3 Liquid Gas
LOA: 288.74 m
Width: 48.06 m
Service Location: Tuas, Megayard, Singapore
As per OUR 5-STEPS FORMULATION..
The Problems & Concerns;
Compressor not able to start

Suction, discharge and oil pressure abnormal

System not able to cool despite all parameters are running fine

Cooling deficiency
The Findings & Solution:
Overhauling of the main AC as well as HVAC maintenance program for SMC106s, CMO28 & 26 Compressors were proposed.
After close inspection, our engineers' troubleshooting solution was also to overhaul the main AC while multiple spare parts were required for replacement.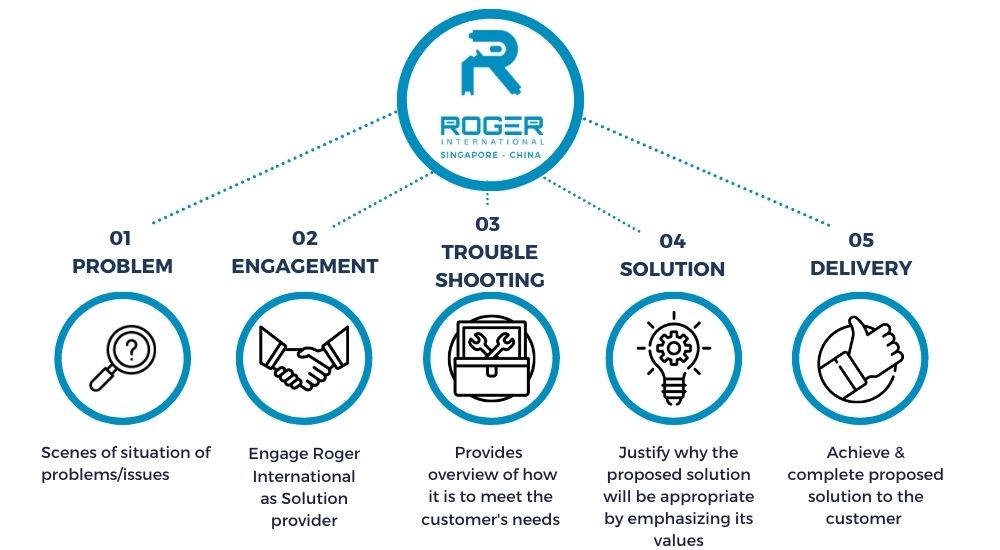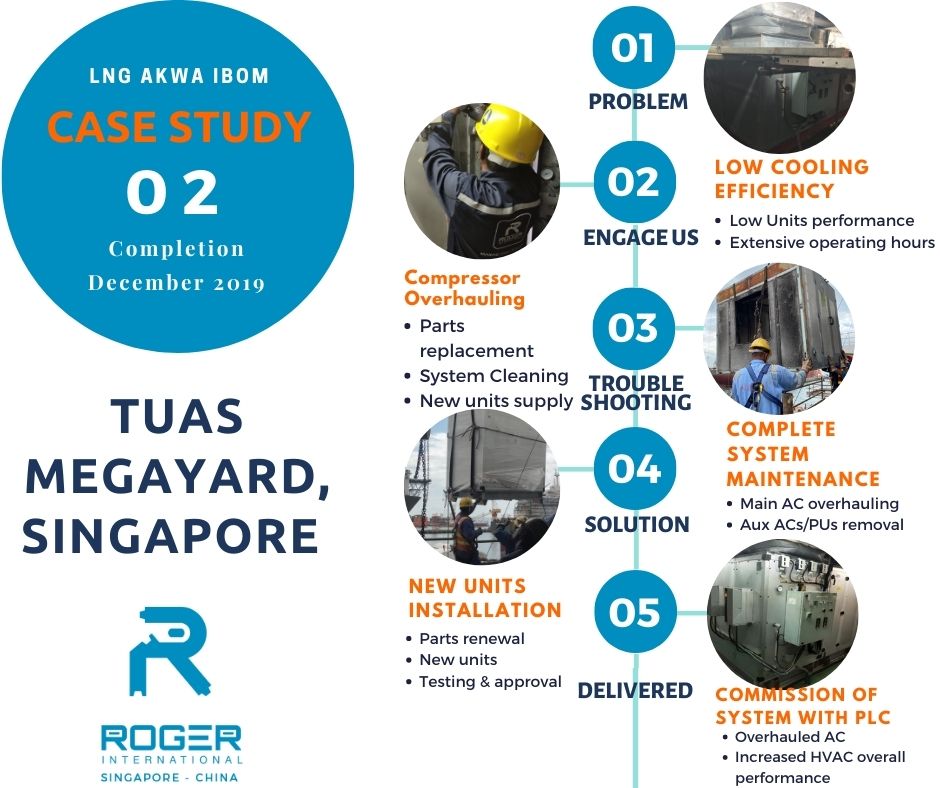 The scenario..
This was a case of general HVAC malfunction. Low performance of the system was due to the main AC, auxiliary ACs and Packaged units. Hence, general HVAC maintenance and installation services were proposed. After close inspection, our engineers' troubleshooting solution was to overhaul the main AC while replacing the auxiliary ones and PUs.  
Through several years of experience, we have developed unique and efficient overhauling operations for 10.000, 15.000 and 20.000 operating hours compressors. We thus know which parts have to be replaced and which operations have to be conducted. In addition to overhauling, we decontaminated the compressors with nitrogen flushing.
After general parts renewal and cleaning of the main AC as well as installation and connection of the new units, we provided our client with a refurbished and retrofitted system. Thanks to our well organized stock management, we were able to provide our client with all required spare parts without delay.
What you need to know about upgrade maintenance kits
Higher efficiency & reduced costs
Moreover, thanks to a software upgrade for the Unisab III control unit, you can expect maximum uptime as well as boosting the cost savings you can achieve on your compressor operating costs.
A Responsible solution to your problems
At Roger International, we believe in a sustainable industry. As such, we implement an environmental-friendly logic to our Business.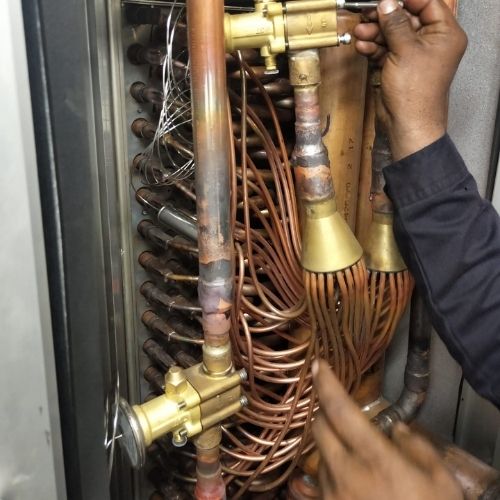 Our sabroe maintenance programs
Want to find out more about the services involved in this Case Study?
For more information on the process of the services involved, click on the button below to download our FREE Case Study PDF version.
BOOK NOW FOR A FREE INSPECTION + GET 10% OFF OUR SERVICES
To eligible for a FREE inspection, all you have to do is to fill up the form below today.
Should u require any parts change or repair works done, we are pleased to inform that we will be extending a 10% off to you if you use the form below.
We are here to resolve any issues that you might be facing and to stay fully committed to supporting you and your crew throughout these challenging times.